FEI Group
"De NES Partners was recommended to me from some business acquaintances of mine. De NES truly did not disappoint. From Day 1, they had a plan. A plan that was methodical and catered around our schedule. They are connected. They had the experience needed to capitalize on our opportunity. They totally guided us through to the finish line, with their unwavering energy and wisdom as the backbone throughout our process of merging the company and capturing the value we add in the marketplace. Above all, the quality of Doug and Don as gentlemen and confidants were the most helpful aspect of our experience with them. Each member of our executive team that dealt with De NES had a very favorable opinion of them. They are honest. They are trustworthy. They are high-character and honest guys. They are the total package. I would recommend them to anyone looking for a team to assist in monetizing their company."

Andy H. Hogan
CEO, FEI Group
Nursing Solutions & Nursing Solutions of Southern Arizona
"De NES Partners was recommended to me by a friend who had recently used them to sell his business. He had nothing but good things to say about them. He was right, working with Doug and Don was great. Their effort was well coordinated from start to finish and we couldn't have done it without them. From their initial estimated valuation, to putting out the book, fielding inquiries and finally choosing the right buyer, they were there every step of the way. Their help was priceless, keeping the transaction on track despite the challenges of COVID, which emerged shortly after we put the book out. I recommend them without reservation."

William (Bill) R. Johnsen
Former Owner, Nursing Solutions & Nursing Solutions of Southern Arizona
Diversified Inspections/Independent Testing Laboratories, Inc. & CraneCare, Inc.
"De NES is the greatest! Selling my business was by far the biggest financial decision/process that I would ever go through. And, after interviewing several investment bankers it was obvious that the De NES principals (Doug Hubert and Don Schaeffer) were by far the best fit for me, expertise and personality-wise. Throughout the whole process they were totally involved. They learned my business and the financial intricacies far more than I could imagine. And, used that knowledge along with their experience to auction my company to the best buyer for the best price. They led me through the negotiations with passion and expertise. Several times throughout this process they formatted a successful structure that was innovative and smart! The De NES principals are trustworthy and sharp individuals…and now friends forever! If I ever get into another business venture and decide to sell…they will definitely be by my side. Thank you both!"

Leland S. Bisbee, III
Former Owner, Diversified Inspections/ITL, Inc.
"I think it's safe to say that the acquisition was the single most important event throughout my 39 years with the Company. De NES was no doubt the right choice. Doug and Don represent trust, knowledge, faith, communication and confidence at its best. I have never seen two people who have the brainpower combined with people skills and attention to detail like these two. Perhaps the top trait of this firm can be summed up as "trustworthy". Throughout the entire process, which can be extremely stressful, De NES was with us every step of the way. Their response was always immediate and their negotiation skills always left all parties feeling they had been treated fairly and with respect. I can't say enough about the De NES principals, they exceeded our expectations."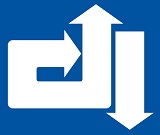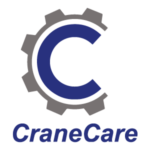 Jerry Tanner
EVP/General Manager, Diversified Inspections/ITL, Inc.
Paragon Water Systems, Inc.
"I can't say enough about how valuable the De NES team was to my company throughout this entire process.  We could not have gone through this process successfully without them.  Our company was in an extreme growth period during this time and De NES handled the process so well that it allowed our management to stay focused on what was important, growing our business, which in the end added significant value to this transaction.  I was thoroughly impressed by how hard De NES worked for us, they literally worked day, night, and weekends for several months so we could close the transaction as scheduled.  They coordinated all the due diligence and reviewed all diligence documents we submitted, helping to ensure accuracy and keeping us on track.  And the process they ran, starting with a comprehensive buyer list and narrowing it down thru a bidding process, definitely resulted in achieving the highest possible value for our business.  They were involved in all management meetings and gave great advice on choosing our final partner.  Thanks to De NES we made the perfect choice in our new partner and we know we received the best value for our company."
David Swain
President, Paragon Water Systems, Inc.
"Words can't describe how impressed I'm with the De NES principals. They were like family through the complete process.  The principals went above and beyond our expectations. They kept us focused on the big picture and didn't let us get off track. The De NES principals were able to get us more money than expected and found us a great new partner. I really miss them being in our offices."
George Lutich
CEO, Founder, Paragon Water Systems, Inc.
"The De NES team was extremely thorough, each step of the process they clearly and concisely explained how the entire M&A process worked from early investigation through culmination in a completed agreement from beginning to end, including but not limited to:
-Packaging our company and our affiliates for marketing
-Presentation of our companies in all aspects of the process, including but not limited to:
-Targeting the most appropriate markets for a buyer /investor
-Highlighting our strengths and "story" about our growth, development and future mission statements
-Steering and preparing us for selecting the "best fits" from the market responders
-Preparing us for management meetings and "telling our story" by providing "dry run presentations" and Q&A simulations before we started the process
-Setting up preliminary meetings and "get acquainted" dinners before settling down to presentations
-Advising us regarding the various factors to consider in finally choosing the "right partner fit"
-The arduous tasks of the due diligence process with guidance and assistance though each step offering both solutions and critiquing along the route
-Complete involvement through and including the final issuance of a Sales/Purchase Agreement complete with hands on negotiating the best deal before close
Each step of the process was thoroughly thought through and presented in a step-by-step fashion with complete & thorough guidance from our initial decision to move with finding an M&A partner to final consummation of a negotiated agreement all were happy with. Very thorough and thoroughly professional team"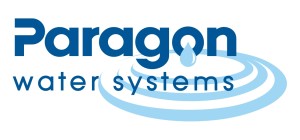 Lynn Clem
CFO, Paragon Water Systems, Inc.
Top Rx, Inc.
"I understood the importance of selecting the right investment banker and the outcome it could have on the final valuation of my business.  After interviewing three different firms I selected De NES Partners to lead us through a process that would best benefit me and the executive management team of the company.  The De NES Principals held true to their word from the assessment to the close of the sale of the business.  Their dedication and commitment to my needs were obvious in every decision and recommendation they made in a very complicated business transaction.   De NES Partners met all my expectations which resulted in maximizing the value of my company and for that I would recommend them to anyone looking to accomplish the same."
Kenny King
Founder, Top Rx, Inc.
"From the initial valuation of the company to the completed transaction 10 months later working with the De NES Principals was an extraordinary experience.  The Principals were committed to the process and held everyone on all sides of the transaction accountable to the very end.  They are extremely knowledgeable in the M&A space and remained hyper focused on the end goal of selling our business.  There is nothing we would do differently if we had to do all over again.  I would recommend the De NES Principals to anyone needing a partner to help with the transaction of their business."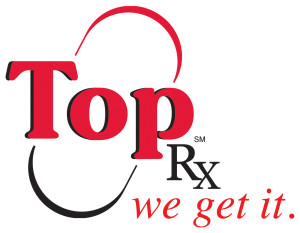 Scott Franklin
President, Top Rx, Inc.
Premier Garage Systems, LLC
"Quite simply, without the efforts of the De NES principals (specifically Doug Hubert and Don Schaeffer), I have no idea how we would have ever gotten our transaction completed. Their thorough knowledge of the complexities of these types of sales and the challenges a business owner faces when reaching this point were not just of extreme significance, but also of high value. With a combination of their knowledge, expertise and resources, they were able to increase the value of our transaction by over 10% from original letter of intent to final sale!"

Mark Loberg
Former Owner, Premier Garage Systems, LLC
Evans & Petree, P.C.
"Recommending De NES Partners to work with my best client in the sale of his business was the best decision I could have made. Even at our initial meeting, they were prepared and organized, and set out the sale process clearly. They got to know the business inside and out and were a trusted advisor all through the process, from preparation and assessment, through the selection of the final investor and closure. De NES will always be my first choice of investment banker and I have already recommended them to two more of my clients."

Paul Edwards
Partner
Coleman Floor Company Inc
"Hardworking, dedicated, knowledgeable, focused, responsive, accessible, professional and level-headed are words that come to mind when describing the De NES principals."

Tim Coleman
Former Owner Coleman Floor Covering Inc
Floorworks, Inc.
"I am delighted to recommend the De NES principals. They added a unique combination of professionalism and thoughtfulness that wasn't expected. Through what was a trying time personally, they were able to keep us focused on the deal without letting our emotions take over. It's this kind of service that is a by-product of leadership with a passion to deliver what was promised."

Wendell Cook
Former President & Owner, Floorworks, Inc.
Floors, Inc.
"My partner and I built the largest company in our industry. When a De NES principal approached us about selling our company, we were very specific about the type of transaction that we wanted. The De NES principal delivered on every expectation. He led us calmly through a complicated process and the eventual sale to one of the largest home centers in the United States."

Al Shields
Chairman, Former CEO and Owner, Floors, Inc.
Alpha Sensors, Inc.
"We were fortunate that we were introduced to a De NES principal – we had a complicated transaction with a parent company in Australia and manufacturing operations in Mexico and China. The De NES principal worked diligently, often through complicated conditions, to complete a deal that provided excellent value to our parent company, while also finding the perfect partner for Alpha Technics and our management team. I can't say enough about the effort, personalized service and expert advice we received."

Daniel M. O'Brien
CEO, Alpha Sensors, Inc.
Marathon Solutions, Inc.
"I wanted to take this opportunity to thank you for the remarkable job you did handling my recent business transaction. You were involved every step of the way and had my best interest in mind throughout the entire process. The expertise, effort and level of professionalism you brought to the table were all first rate. Ultimately, your contributions helped maximize the overall terms of our deal. Again, I appreciate your efforts and would undoubtedly recommend your services to any business that needs assistance in the M&A space."
Tim Hutteger
Chief Executive Officer, Marathon Solutions, Inc.
Ralph L. Wadsworth Construction, Inc.
"The De NES principal was the ultimate professional providing us with the insight and expertise needed to consummate a profitable transaction. He spent numerous hours reviewing and analyzing all aspects of the transaction to ensure we made the best deal possible while taking on the lowest amount of risk. I would recommend De NES Partners without hesitation."

Kip Wadsworth
President/CEO, Ralph L. Wadsworth Construction Company
U.S. Water Services Inc.
"I had built one of the most successful water treatment chemical and equipment companies in the country, but I wished to accelerate my growth. The De NES principal generated significant investor interest, created a bidding war that maximized the terms of the investment, helped us select the best possible partner, and skillfully negotiated a tricky deal. We couldn't have done the deal without his expert help – I would recommend De NES Partners to anyone."

Allan Bly
President, U.S. Water Services Inc.
Confidential Client Providing Electronic Data Discovery & Other Litigation Support Services
"Having been through the process of selling a company, I recognized the need to hire a seasoned M&A advisor.  With multiple offices and shareholders involved, the transaction was particularly complex with competing interests that needed to be handled carefully in negotiations with buyers.  The De NES principal understood our objectives at the outset, worked tirelessly, and successfully secured a suitable transaction that will help us expand our business.  I always felt comfortable in calling my advisor, anytime day or night, to serve as a sounding board, and relied on his expert communication skills at critical moments.  I wholeheartedly endorse this De NES banker.  If I were to sell another business, De NES Partners would be the quarterback."
Principal Owner/President